Beginner level "plus" – group B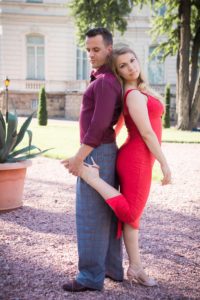 The group is intended for people who have completed a course at the beginner level (A). It lasts from 2 to 4 months and is a continuation of the basic theme. Includes, among others raising the awareness of one's body – balance, dissociation, and musicality. You will learn new elements, such as sacada and bloqueo. After completing the course you will be able to continue learning in group C – intermediate.
Start: 8 January 2020
When: Wednesday
Hours:19.30 – 20:45
Price: 150 PLN – pass for 4 classes to be used within 30 days
Place: ul. Nowy Świat 22 lok. 4
***Registration  – https://argentynskie-tango.pl/zapisy/***
Aby być na bieżąco zachęcamy do śledzenia naszych wydarzeń na facebooku.
Zapisy