TANGO SOLO TECHNICS – OPEN LEVEL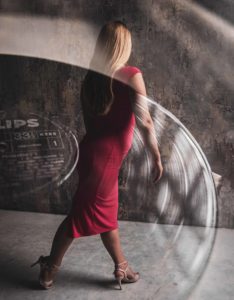 If tango is your true love or you do not know it yet – come and see!
We recommend these lessons to anyone who wants to feel tango in their body. We will focus on attitude, proper walking and turnover – the result will be fuller freedom and satisfaction while dancing. These will not be easy classes, but with each subsequent week your pivot will be several degrees higher!
If you want to get a good sense of balance, feel more confident in your movements and understand their mechanics, these classes are just for you. We will work on a deep and conscious understanding of your own body movement – which is invaluable, regardless of whether you dance 1 month or 10 years. These classes belong to the Special Courses. When the next ones are taking place you can check here.
Start: 
When: monday
Hours: 20:45 – 21:45
Price:120 PLN – pass for 2 lessons
PLN 60 – single classes
Location: ul. Nowy Świat 22 lok. 4
*** Solo records via the – https://argentynskie-tango.pl/zapisy/***
Join us!
Zapisy