Tango for beginners – group A1 / A2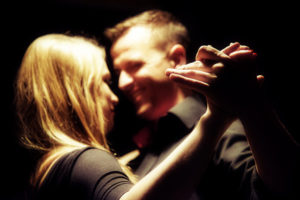 This course is designed for those who never tried tango argentino or want to remind the basics. It lasts 2 months and includes a total of 16 lessons (A1 – 1 month/8 lessons; A2 – 1 month/8 lessons), which take place twice a week. You will learn the basic elements of Argentine tango, and above all: contact in a couple (leading / following), walking and turn techniques (giro), and basic figures (ocho, salida, sandwich, cross). After finishing the course, you will be able to continue learning in group B – beginners plus.
Tango for beginners "plus" – group B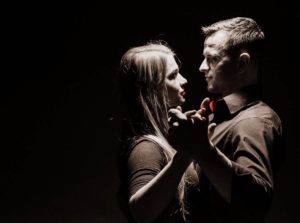 The group is intended for people who have completed a course at the beginner level (A). It lasts from 2 to 4 months and is a continuation of the basic themes. Includes, among others raising the awareness of one's body – balance, dissociation, and musicality. You will learn new elements, such as sacada and bloqueo. After completing the course you will be able to continue learning in group C – intermediate.
Tango for intermediate level – group C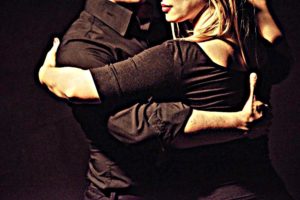 The course is designed for people who have a minimum of 6 months of regular tango education (not less than 2 times a week). It includes improving walking and embracing techniques, deepening turnover techniques (giro), and changing direction while maintaining a dance line. During the classes you will develop your musicality, you will increase your own interpretation of the songs. You will learn how to dance in close embrace.
Tango for advanced level – group D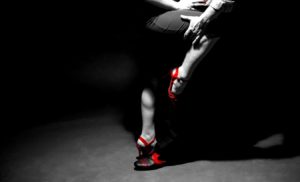 The group is intended for people who have a minimum of one year of regular tango education (no less than 2 times a week). Intense work on the consciousness of your body awaits you. You will enjoy the art of a close embrace, work on the elegance and fluency of the movement. Advanced level student will explore the dynamic rotation technique and will work on musicality.
Why we are meeting more than once a week?
Our experience shows that students who attend classes twice a week learn to dance 4 times faster. Regular classes give much better results in a shorter time.
Tango Express Course – tango in 1 day
Do you want to try what Argentine tango tastes like? We invite you to the introductory workshops, after which you will be able to continue your education in beginner group A1/A2. On the accelerated course, you will get acquainted with the basic elements of Argentine tango, the principles of leading / following, the walk technique.
Tango SOLO Technics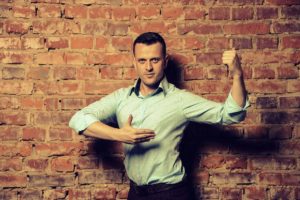 We recommend these lessons to anyone who wants to feel tango in their body. We will focus on attitude, proper walking and turnover – the result will be fuller freedom and satisfaction while dancing. These will not be easy classes, but with each subsequent week your pivot will be several degrees higher!
If you want to get a good sense of balance, feel more confident in your movements and understand their mechanics, these classes are just for you. We will work on a deep and conscious understanding of your own body movement – which is invaluable, regardless of whether you dance 1 month or 10 years. These classes belong to the Special Courses. When the next ones are taking place you can check here .
Special Tango Courses
In addition to regular classes at various levels, we also run special courses. Here you will find information about recent special courses or those that we are planning in the near future.
We consider every given topic deeply starting from the basics and ending with complex sequences. The main purpose of these classes is to expand your knowledge in specific, narrow areas that interest you.
Thematic workshops are for you if …
– you already have the first steps of tango behind you,
– you are an advanced dancer, but you feel something is missing,
– you want to repeat the basics.
Private Tango Classes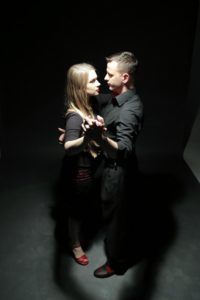 We invite you to private classes, which give you the opportunity to fit classes to your own individual needs.
We will adjust the time of the lesson and the topic on which we will work.
Thanks to this you will improve your technics faster and achieve a quicker positive effect.
It is also the best method to improve your tango in areas that are particularly difficult for you.
It's better to come in couples, but we also make individual classes for students who come solo.
More info how to contact us you will find here.