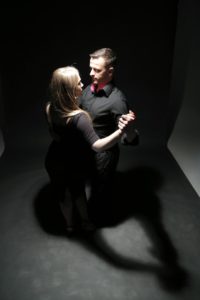 We invite you to the private tango classes, which are giving you the opportunity to fit classes to your own individual needs.
We will adjust the time of the lessons and topics on which we will work to match the best result.
You will improve your technics faster and achieve a quicker positive effect.
It is also the best method to improve tango in areas that are particularly difficult for you.
It's better to come in couples, but we also make individual classes for students who come solo.
In case you have farther questions concerning private tango classes feel free to ask us.
Contact us via phone: +48 732 912 616
or e-mail: tangoelnavegador@gmail.com
More info you will find here.