Registration is open for the following groups:
NEW GROUP from very beginning – 

29 March 

2023  feel invited to tango classes for beginners A1.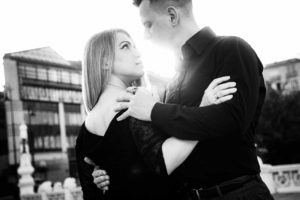 If you are not dancing tango yet, but you already know that you would like to start this adventure – this is the best moment! Or maybe you would like to remind the basics?
Welcome!
The course will cover 8 classes – meetings once a week. You will learn the fundamental elements of Argentine tango, and above all: contact in a couple (lead / follow), walking and turning techniques, and basic figures. After completing the course you will be able to continue learning in group A2.
✅ Start:  29 March  at 18.15 pm (Wednesday)
Price: Whole course 380 PLN per person – for 8 classes/1 person
WELCOME TO TANGO VACATION

We invite you to a unique 6-day tangocamp
Dates: 6-12 June 2023
Location: Palermo, Sicily
Hotel 4 * with breakfast, lunch and dinner

Tango workshops with
2 couples of teachers :
– Elena Zlygosteva and Andres Vilks
– Nazar Mikhalyk and Maria Kraft:
REGISTRATION HERE : https://forms.gle/Gd4iAAa8n7LXztxb8
YOU CAN ALSO JOIN NEXT GROUPS:

Tango for beginners "plus" – group B – you can join
When: Tuesdays and Thursdays
Hours: 19.30 – 20:45
Tango for intermediate level – group C
When: Tuesdays and Thursdays
Hours: 18.15 – 19:30
Tango for advanced level – group D
When: Mondays and Wednesdays
Hours: 20:45 – 22:00
Special Tango Course
When: to be announced
Hours: 20:45 – 22:00
Tango SOLO Technics – open level
When: to be announced
Hours: 20:45 – 22:00
Tango Express Course – tango in 1 day
When: to be announced
Hours: 18:30 – 22:00
All needed info you will find in Regular Tango Classes and Special Tango Courses
Follow us on our Facebook page, where we publish currently tango events and workshops. You are welcome to join us!